Aravane Rezai Biography
Currently ranked No. 20 in the world, France's Aravane Rezai has three career WTA Tour singles titles to her credit.
She has been ranked as high as No. 16 in singles (May 17, 2010) and No. 118 in doubles (March 9, 2008).
She played her first main draw in 2005 at the French Open, losing to Maria Sharapova in the second round. In 2006, she finished 49th for the year, reaching three quarterfinals as wll as the third round of the French Open and the fourth round of the US Open.
In 2007, Rezai was the runner-up at Istanbul, retiring with left patella tendonitis against Elena Dementieva. She reached the third round at Wimbledon, falling to Ana Ivanovic.
She followed that with a third-round appearance at the Australian Open in 2008. In 2009, she pushed her way into the Top 30, winning her first two Tour titles, one at Strasbourg, the other at Bali. She reached the fourth round at the French Open.
In 2010, she made the fourth round at Indian Wells, moving her up to No. 20, her first time in the Top 20. She reached a new peak in May of 2010, winning at Madrid, defeating Justine Henin, Jelena Jankovic and Venus Williams. She shot up to No. 16 in singles immediately following the victory, then made the third round at the French Open.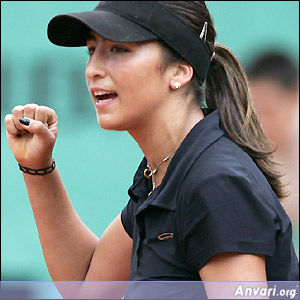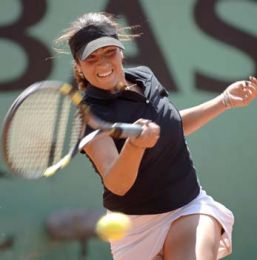 Aravane Rezai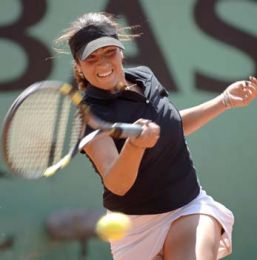 Aravane Rezai vs Stephanie Cohen Aloro part1.WMV
ARAVANE REZAI et la petite Zoé SIMON au T C ESVRES 37