Roger Federer Biography
Roger Federer was born August 8, 1981, in Basel, Switzerland. (Click here for today's sports birthdays.) His parents, Robert and Lynette, both worked in the pharmacuetical industry. Robert was an executive for Ciba-Geigy. He met Lynette, a native South African and also a Ciba-Geigy employee, during a business trip. Their marriage also produced a daughter, Diana, in 1979.
Roger and his older sister grew up in the town of Munchenstein, just outside the city of Basel. A 2,000-year-old city on the Rhine, it is home to Switzerland's oldest university, dozens of museums and the famous Theater Basel.
Tennis was a family passion in the Federer home, though neither Roger's parents nor his sister had any special aptitude for the game. Everyone enjoyed it, however, and Roger showed enough promise to earn entry into Basel's crack junior program at the age of eight.
Roger's first sports hero was Boris Becker, the young German who won Wimbledon in 1985. Roger recalls watching Becker play Stefan Edberg in the 1988 Wimbledon final. He cried when his idol lost. Controlling his temper was a problem that would plague Roger throughout his childhood.
His game already showed signs of genius, but like many kids his age, he was often out of control on the court. (Roger describes himself as a "hothead.") He erupted after hitting dumb shots and rarely went through a day without hurling his racket against the fence. Robert and Lynette were mortified when they saw their son's behavior during tournaments. Roger could not understand this. He was never rude to umpires, linesmen or opposing players. His anger was reserved for himself. The Federers refused to speak to him after one of his episodes, frustrating him even more.
Enter Peter Carter. A tough player from Australia, he had learned how to make a little talent go a long way. From the age of 10 to 14, Roger spent more time with Carter than his own parents. The coach taught Roger flawless technique on his ground strokes and serve, and watched him grow into his body and start dominating opponents. The two also discussed the mental side of the game—not just strategy and psychology, but also about the importance of being gracious and polite and reigning in your emotions. Carter was eventually able to get Roger to see how much energy he wasted during his outbursts, and over the next few years, the incidents lessened considerably.
In 1994, at the age of 13, Roger decided it was time to leave home and accept an invitation to Switzerland's national training center in Ecublens, near Lausanne. He would come home on weekends and spend time with his family, but every Sunday night, when it was time to board the train for the two-hour ride back, he was terribly depressed. The training center was in the French-speaking part of the country. Roger, who spoke German, found himself isolated by many of the students and coaches.
Three years later, he left Ecublens and re-enrolled in a new training facility in Biel, where Carter had been put on staff. Reunited with his coach, Roger began a steady rise to the world's top junior ranking.
In 1997, Peter Lundgren, a former ranked ATP player from Sweden who had once coached Marcelo Rios, joined the staff and worked with Roger on occasion. He helped to refine Roger's already-silky strokes and hammered home the self-control message on which Carter had made such good headway.
The following year, Roger distinguished himself as the mot polished teenager in tennis and earned the ITF's #1 world ranking, capturing the Wimbledon junior singles (versus Irakli Labadze) and doubles titles, as well as the Orange Bowl (versus Guillermo Coria) in Florida. He also reached the finals of the junior draw at the U.S. Open, but lost to David Nalbandian.
Only Edberg, Pat Cash and Bjorn Borg had taken the junior singles at Wimbledon and then gone on to win the senior singles. Aiming to be the fourth, Roger decided it was time to join the men's tennis tour. After signing a representation deal with IMG, he played some year-end mop-up events and did well enough, reaching the quarterfinals in Toulouse—just his second ATP tournament—and winning the singles and doubles in a Swiss satellite event to finish the season.
Instead of tabbing Carter as his coach for his first full pro season, Roger chose Lundgren instead. Once a Top-25 player, Lundgren had insights into the pros that Carter did not. Roger still consulted frequently with his former coach, and within a couple of years, he engineered the ouster of Swiss Davis Cup captain of Jakob Hlasek so that Carter could step into this role. As Switzerland's best young player, Roger had the power to do this.
Roger played well in 1999. He reached the semifinals of a tournament in Vienna and advanced to the quarters in Marseille, Rotterdam and Basel. His biggest victory came over Carlos Moya, who was ranked #5 at the time. Roger also won a Challenger-level event in Brest, defeating Max Mirnyi. By the end of the year, he was the youngest member of the ATP Tour's Top 100.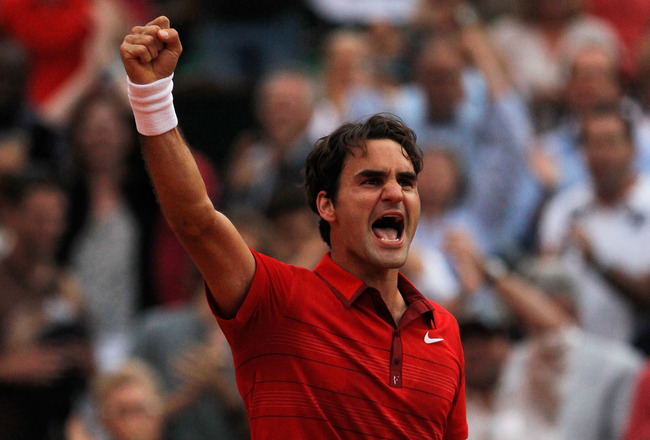 Roger Federer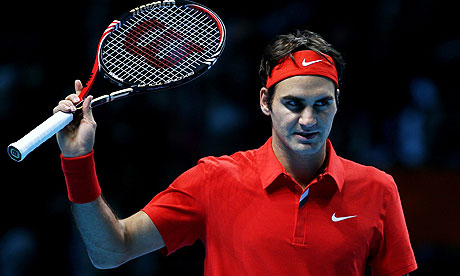 Roger Federer vs Juan Martin Del Potro - ATP Dubai 2012. Highlights (bojan svitac)