Sebastian Coe Biography
Sebastian Coe is a name that many of us know, but how much do we know about the person behind the name? He was at the forefront of the campaign to bring the Olympics to Britain in 2012 and remains a key figure within the organisation of the event, holding the title of Chairman of the London Organising Committee for the Olympic Games (LOCOG).
Sebastian Newbold Coe was born on the 29th September 1956 in Sheffield, where he remained for the most of his childhood. His athletic interests begun when he joined the Hallamshire Harriers at the age of 12, from this point he developed a passion for middle distance runnning, which, combined with his natural ability in this area gave him a good opportunity to take his talents further. Coe was coached by his father, Peter, who designed workouts specifically for his son.
Years later Coe was to take up a degree studying Economics and Social History at the notoriously sporty Loughborough University. Here he really began to excel within his chosen sporting area. It was at Loughborough University that he met athletics coach George Gandy who had developed "revolutionary" conditioning exercise to improve Coe's running, and in 1977 he was to win his forst major race, 800 metres in San Sebastian, Spain.
Coe's sporting career was disappointingly frequently hampered by injuries and throat problems, including a recurring issue with toxoplasmosis. His highest accolades were won during 1980 and 1984 when he achieved 1500 metre gold medals in the Olympics and set new outdoor and indoor records.
When Coe retired from middle distance running he took on a more politically focussed lifestyle, in 1992 he became a member of Parliament for the Conservatives in Falmouth and Camborne. In 1990 he married Nicky McIrvine, a champion from the three day event Badminton. The couple had four children, two boys and two girls, sadly they divorced in 2002 after 12 years of marriage.
Interesting facts…
- The Daily Mirror ran a campain for Coe labelled 'COE MUST GO' which referred to the British selectors not picking him for the 1988 Olympic Games in Seoul
- Coe is an international ambassador for Nike
- He owns health clubs with a total membership in the region of 20,000
- In December 2005 Coe was given a special award at the BBC Sports Personality of the Year
- Coe achieved a time of 2 hours and 58 minutes when he ran the London Marathon
- His mother was half Indian
- As a student in Loughborough Coe lived on Coe Avenue
- He was a model for menswear retailer Horne Bros
Sebastian Coe
Sebastian Coe
Sebastian Coe
Sebastian Coe
Sebastian Coe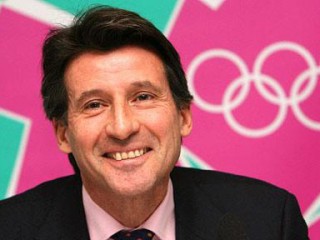 Sebastian Coe
Sebastian Coe
Sebastian Coe
Sebastian Coe 1984 Olympics 1500m
Sebastian Coe - Born to Run - Part 1.flv